A letter from the Dean of Chelmsford Cathedral, Nicholas Henshall.
29 August 2022
Dear friends and colleagues across the Cathedral Community,
Ecology and environment are spiritual issues
I was speaking at St Peter's Chapel yesterday evening as the last in the summer series which this year focussed on the challenges of the climate change. As we prepare for the arrival of GAIA here at the Cathedral in October, it struck me as an appropriate text to share as a Dean's Letter.
Central Ethiopia is 10,000 feet above sea level, much the same height as Tibet. Sometimes Europeans who visit get altitude sickness. Once these highlands were thickly forested but now only five per cent of the trees are left. There is an inevitable cycle of destruction: the trees are cut down for firewood; the dry topsoil is blown away by the wind; the earth bears fewer and fewer crops; the farmer sells his cattle and moves off the land.
Ethiopia should be the breadbasket of Africa. But this month alone 28,000 tonnes of grain are due to be exported to Ethiopia from Ukraine. A poisonous cocktail of globalisation and poor farm management leading to economic collapse and ecological catastrophe. Of course we don't need to go to East Africa to read the signs of the times. Last week we saw dramatic pictures of the hunger stones in the Czech Republic as the River Elbe fell to record lows. Hunger stones are found across Central Europe and are both memorials to past famine and warnings of future famine. Their appearance now is precisely such a warning: they tell us that if the rivers are this low now, then famine is coming. However I want to suggest - beyond the politics, the statistics, and the rhetoric - that ecology and environment are fundamentally spiritual issues. Maybe that's a difficult idea for us, but if anything is going to change, this is fundamental. Lasting change cannot come from the vagaries of rivalrous politics or from self-interested economic models which tend just to make the rich richer (and of course the poor poorer). Only if we can begin to see ecology and environment as a spiritual issue will we really begin to grapple with the issues that confront us. What do I mean here? I don't want to peddle the myth that people with a spiritual life, a faith commitment, are somehow magically better than other people. I fear it's easy to show that's not true. However I think it is the case that together people of faith, people with a living spiritual life are genuinely able to do extraordinary things. In the 18th and 19th centuries people of faith in this country did not simply address the abolition of slavery, but prison reform, safety for sex workers, and slum housing - seeking (in the words of William Temple) "to see sorrow where it's thought to be hidden and grandeur where it's least expected". Seeking to bring real and lasting change. That's what faith does - challenges our assumptions and turns the world upside down.
In a modern South African detective story, a community leader who is changing young people's lives through sport is asked by a visitor "is this a faith-based project?" The man briefly looks puzzled and simply replies "well, everything here is faith based!" Let's take an example from Islam. Zakat - the Moslem obligation to give a certain percentage of your annual income away - now represents the biggest transfer of money from rich to poor in the contemporary world. What a boast - and how I wish Christians could match it.
So how can we see ecology and environment as a spiritual issue?
Firstly, because it is written into our scriptures. At the very beginning the Old Testament presents us with two creation narratives. That is important: they place the whole of the Old Testament Law in the context of a God whose abundance is expressed in creation. And the closing chapters of the final book in the New Testament tell us that "the leaves of the tree are for the healing of the nations".
Secondly because care for the earth is a constant theme throughout Christian tradition. At Morning and Evening Prayer at the Cathedral we sing a whole range of hymns each day. I am deeply struck by the traditional hymns for Evening Prayer which are dominated by the themes of God's beauty and care revealed in the created order.
Thirdly, because the whole created order is what God came to save in Jesus Christ. John 3.17: God sends his son into the world not to save Christians, or nice people, or even just people but the whole created order. The word used in the text is cosmos. The whole created order.
The original talk was called "Keeping the windows open towards Jerusalem". As it emerged I was concerned at its lack of connection. But I'm glad I kept it. "Keeping the windows open towards Jerusalem" is a reference to the book of Daniel. Daniel is a Jewish exile in Babylon. His world is falling apart and the pagan king has just passed a decree that prayers to other gods are banned.
But Daniel – a Jew committed to the traditional prayers three times a day – knows that to give that up would be spiritual death. So three times a day he goes up to his room and prays, keeping the windows open towards Jerusalem, both physically and metaphorically.
Daniel knows that he need to stay faithful and above all to pay attention to the signs of the times, seeing what's happening, where God is leading, and what role he is called to play it what is unfolding.
That seems to me exactly what God is calling us to in the current environmental catastrophe:
- To stay faithful rather than resign ourselves to despair
- To pay exquisite attention to the signs of the times, however uncomfortable
- To discern where God is leading and how God is calling us to get involved.
We do this of course alongside all people of good will, of all faiths and philosophies, as we seek to build together resilient and outward facing communities. Beautifully the 5% of forest left in central Ethiopia is newly planted around churches. The church forests - as they have become known - have become special oases of tranquillity and signs of hope for all people. They continue to grow. Properly managed they speak of the possibility of restoration, the renewal of agriculture and the promise that we can build communities where the needs of each are met, and all can flourish together.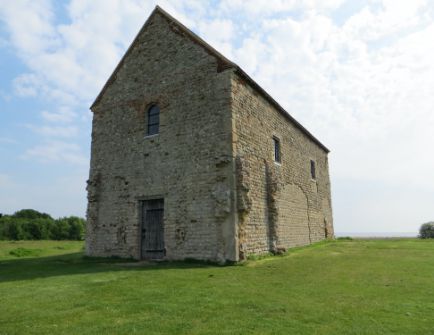 Get in contact with us