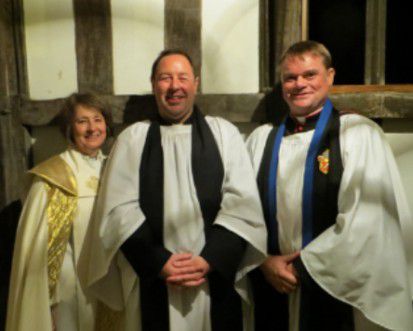 Revd Steven Poss
The Revd Steven Poss was commissioned as Chaplain of St Peters Chapel at the Easter Dawn service on 21st April 2019 by Bishop John, Bishop of Bradwell with these words:
We have come together in the presence of God, to welcome Steven to this Chapel, to commission him to this ministry, to pray for Steven and for those who minister with him, and to dedicate ourselves afresh to the service of God in this place and to the call which God makes of each one of us…..

God our Father, Lord of all the world, through your Son you have called us into the fellowship of your universal Church: hear our prayer for your faithful people, that in their vocation and ministry, each may be an instrument of your love, and give to your servant Steven now to be commissioned, the needful gifts of grace; through our Lord and Saviour Jesus Christ, who is alive and reigns with you, in the unity of the Holy Spirit, one God, now and for ever.
All Amen.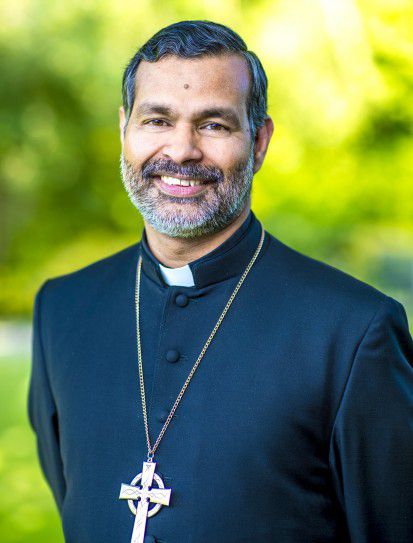 Bishop of Bradwell The Venerable Dr John Perumbalath
John Perumbalath was appointed Bishop of Bradwell earlier this year. He had previously been Archdeacon of Barking since 2013. John was born and brought up in the ancient Syrian Christian community in Kerala, South India. He moved to north India for higher studies and then teaching. He was ordained in the Church of North India in 1994.
It was to Bradwell and Essex that the great missionary disciple St Cedd brought the transformative Good News of Jesus Christ in AD 654. The title Bishop of Bradwell and the Bishop of Bradwell's Area are named in honour of Cedd's epic mission to a people who had never heard the Good News before.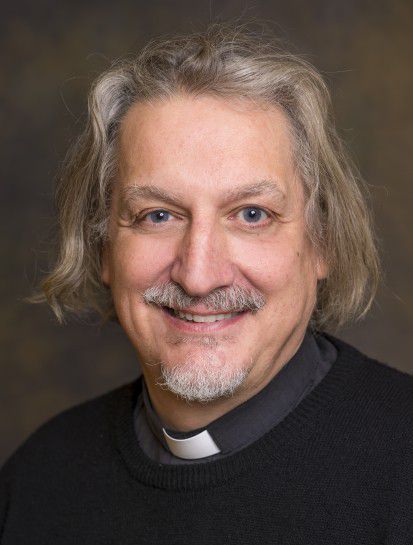 The Very Rev Nicholas Henshall
Nicholas has been Dean of Chelmsford since 2014.
The Dean has three overlapping roles – as spiritual leader of the Cathedral community, as the main representative of the Cathedral in the networks of the city and the diocese, and as the senior priest of the Diocese of Chelmsford, seeking to support the Bishop in his work as teacher and evangelist.
Nicholas is the Chairman of St Peters Chapel Committee.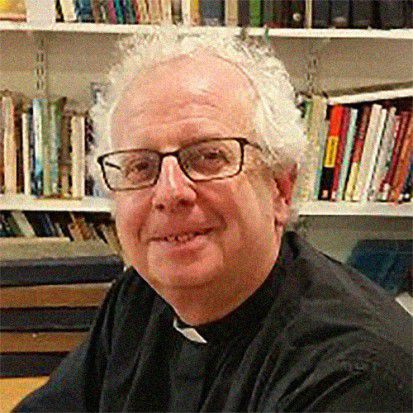 Canon Ivor Moody
Ivor Moody has been Vice Dean and Canon Pastor of Chelmsford Cathedral since 2010.
He is also Chair of the Mid-Essex Inter Faith Forum and also Chair of Essex Mind and Spirit, a community voluntary organisation which seeks to promote positive relationships between faith
and spirituality and mental health issues, and to challenge the stigma which often surrounds mental health.
He has recently become Chaplain to the Essex County Council, and in 2017 had his first book published, called 'Songs for the Soul'. Also, on the Chapel committee.
Previous Chaplains
Revd Brigid Main - 2012-2019
Revd Laurence William Whitford - 2005
Revd Hugh Beavan - 1999
Rt Revd Martin William Wallace - 1993
Revd Geoffrey Alan Catchpole - 1987
Revd Joseph Arthur Paul Booth - 1980
Revd Robin Jeremy Macrae Blackall - 1977
Canon Sidney John Burling - 1963
Revd Horace James Coker - 1955
Revd 1939 Revd Maitland - 1939
Canon Ithel George Owen - 1921
Revd John Robert Blayney Owen -1920 (1904)